Pantone has released their color of the year for 2023!  This coming year's selection is a vivid color from Pantone, called Viva Magenta.  Pantone number 18-1750 is a color that vibrates with vim and vigor.  As they say on their website: "Pantone's Viva Magenta, is brave and fearless, and a pulsating color whose exuberance promotes a joyous and optimistic celebration, writing a new narrative. Viva Magenta welcomes anyone and everyone with the same verve for life and rebellious spirit. It is a color that is audacious, full of wit and inclusive of all."
We love that sentiment and hope that 2023 is audacious, full of wit and inclusive of all!  Perhaps that will be a goal for 2023 in our weaving.  I wonder what witty weavings look like???
Viva Magenta!
We Lunatics were delighted with the choice of Viva Magenta, as this year's color choice.  The purplish red with lots of shades to the bright pink is available in lots of yarns that we stock. No woven fabric is just one color...they all have undertones, and those of us who love pinks have a whole year to celebrate, and those of us who are challenged by pinks have a wonderful color challenge!  2023 will be another year full of color adventures!  How to combine Magenta with other yarns like verbena, lilac, rose, eggplant, sangria in our weavings!  It is fun to start a new year pondering what our courageous creativity and imaginations will bring to us in 2023!
Showcase Magenta yarns
As a beginning for our imaginations, we would like to showcase the yarns that we have in stock that evoke this new color.
Please be aware that these are intended as suggestions, NOT definitive choices.  As we all know, colors on the cones look very different from the colors in the fabric. That is part of the magic of weaving, and as we gain experience with color, we learn how to exploit those shifts to get the fabric how we want it.  Please be aware that the colors on your monitor may differ from the real colors, and colors do vary by dye lot.  If you want to see the colors firsthand, we do offer a wide selection of sample cards.  
If you are looking to add the colors to your weaving software, we have the hex colors and RGB numbers available for our Tubular Spectrum Yarns here. And for the Maurice Brassard colors here.
5 and 10 Red Purple are both great magenta colors. And don't forget Verbena if you need to lighten the mood!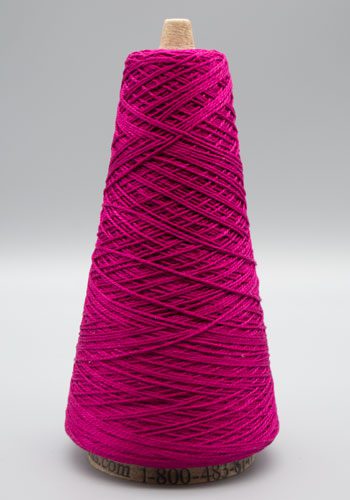 Maurice Brassard, solid color and variegated unmercerized cotton lines
Maurice Brassard has great fuchsia/magenta colors, and even some lovely, variegated yarns.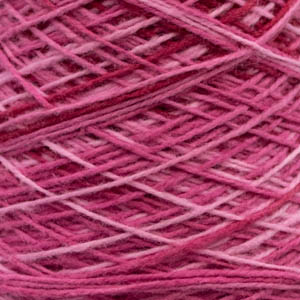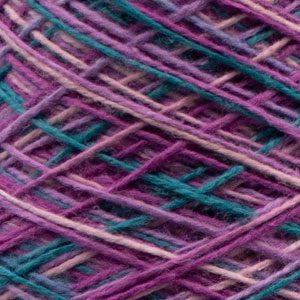 Wool Yarns
Who doesn't want to weave with wool right now as the temperatures drop!
We have wool to fit every use!
This yarn is AMAZINGLY soft! Make a cuddly scarf or something else that you want to snuggle up with!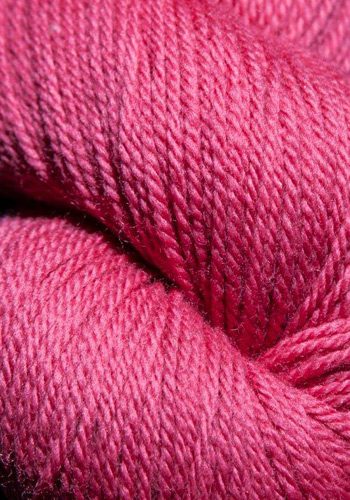 This wool yarn is fabulous for both scarves and sweaters, and works well either woven or knitted.
This luscious yarn combines the beauty of silk with the warmth of wool to produce a yarn that is lightweight and lustrous.
This 4-ply fingering weight yarn has a nice stitch definition and is excellent for lacework, scarves, or shawls.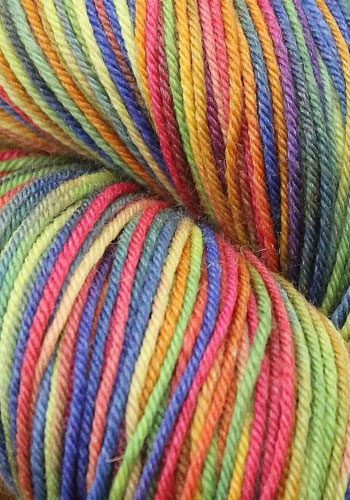 Merino wool has traditional uses in creating garments of the highest quality. It is a truly luxurious yarn.
Fancy and Shiny Yarns
And don't forget about our GevolveYarns.  We have Gorgeous shiny Gimp yarns, plus a whole lot more to add sparkle to your Viva Magenta dreams.
We are excited to see what new adventures await us in 2023!  We hope you have a healthy, happy year and think Pink!  Or Magenta!