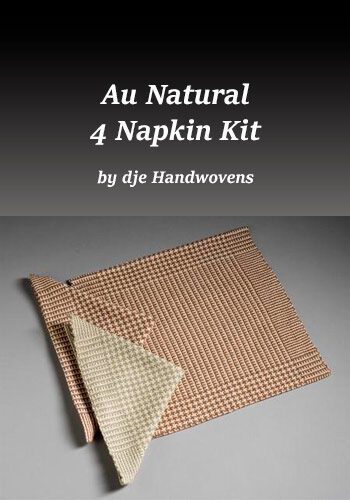 The newest member of the "Au Natural" kits line from DJE Handwovens–a set of 4 napkins. This kit again features the soft American Maid cotton yarns.  There is enough yarn for 4 napkins or 2 towels.
​The napkins have 2 color and weave patterns-one for the border and one for the body. Instructions are included to change the combinations.
Two colorways: Natural/Brown and Natural/Green.
READ MORE