Sustainability—a concept whose time has come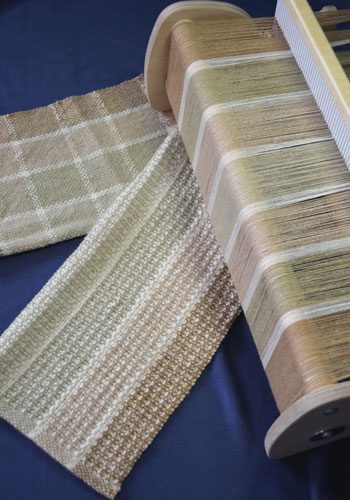 Yarn, Yarn, Yarn. We Lunatics are surrounded by yarns.  Bright and colorful, soft and cuddly, naturally colored, bright, bleached, thick, thin, cotton, hemp, linen or wool.  Each yarn that we stock makes a journey filled with decisions about where the yarns come from, where the raw materials were grown, who processed them into yarn, and how they are finished and dyed.  We Lunatics make many choices about these things before you ever see the yarns, and we would like to share a bit of that journey with you.
Sustainable principle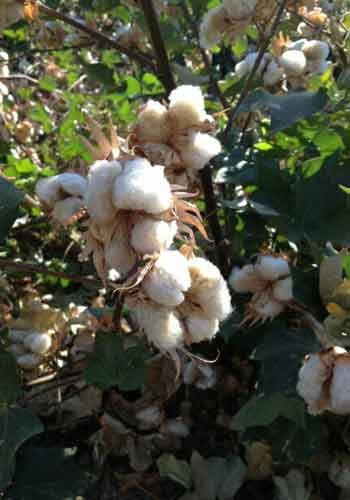 As the number of issues that affect our yarns have grown…organic, fair trade, local renewable, eco-friendly, sustainable, etc, it is easy to feel overwhelmed by all the possibilities.  Therefore, we chose one fundamental principle, SUSTAINABILITY, to help guide our choices and allow us to purchase yarns that reflect our values and make a difference in the world.  Sustainability is the creation and maintenance of a productive harmony between humans and nature.  This harmony fulfills the social and economic requirements of both present and future generations.  Our commitment to sustainability influences every decision we make as our yarns travel along their production path to you.
Reduce Input and Reduce Travel Distance
As we produce our cotton yarns, we weigh our choices against two cornerstone tenets of sustainability; the need to reduce the amount of chemicals and water used to produce the raw materials, and the need to minimize the distance the raw materials have to travel.
American Maid™ Yarns
We are currently working with growers in the American southwest and the Texas Organic Cotton Marketing Cooperative to source the cottons that go into our American Maid™ cotton Yarn.  We are excited to support these progressive farming efforts.  Most of the cotton that goes into our American Maid yarns is grown organically.
This sustainably produced cotton yarn satisfies both of our sustainability issues: locally produced, and reduced chemical usage.  As more textile manufacturers purchase the sustainably produced cotton, the amount of chemicals used in the production of clothing and yarns will be significantly reduced.
Made in America
We have always used American cotton as much as possible in our yarns.  When we started in 1992, we could support Georgia farmers by purchasing local, Upland cotton and have our yarn processed close to home.  Back then there were 25 dye houses and 6 mercerizing mills in the southeastern US.  Now there are only a handful of spinning mills and dye houses and all mercerized (perle) yarns come from overseas. Although we have to use imported mercerized yarns, we have our Tubular Spectrum™ yarns dyed in the US, and we insist that they are dyed with fiber reactive dyes.  These dyes are fabulous not only for their wash-fastness, they also don't require heavy metal mordants like union dyes.  By supporting the American dyehouses, we are supporting businesses that are regulated in ways that we have a say in.  Here in the US, we still have good water quality standards that regulate what and how the dyehouses are able to release downstream.  Now more than ever, this is critically important as we use the concept of sustainability to support the textile industry here in the US.
We Lunatics are on an exciting journey toward sustainability.  It is a journey that is fascinating, fulfilling, and occasionally frustrating.  Our demand and willingness to purchase sustainably produced cotton and to make wonderful yarns with that cotton is critical for building the supply chain for sustainably produced cotton.  And with every step, we discover more we can and should do.  We invite you to share our journey, because together we can change the world one thread at a time.