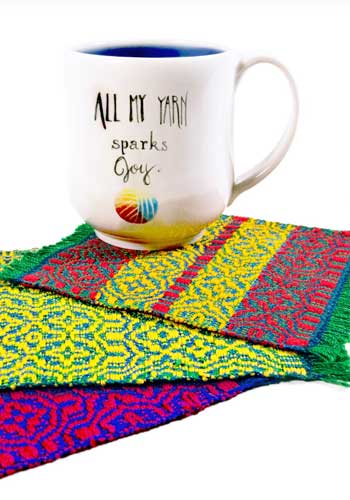 Are you joining the "Discover Color" weave along with Tien Chiu and Janet Dawson?
We have 3 Colorways of 10/2 yarn designed by Tien Chiu to support the color theory she and Janet Dawson will be using in the Weave along.  The pictures of the woven samples show a few possible color combinations available with the yarns that are in each kit.
Please note:  We have all the yarns in stock for the kits and all orders already placed with us for the kits have been shipped.  If you order this week, please make sure to choose priority mail if you need it for the weave along.
If you would like to add additional colors of 5/2 or 3/2 yarn, click here to see your color options.
Sign up for this free class by clicking here: Warp & Weave Weave Along
READ MORE