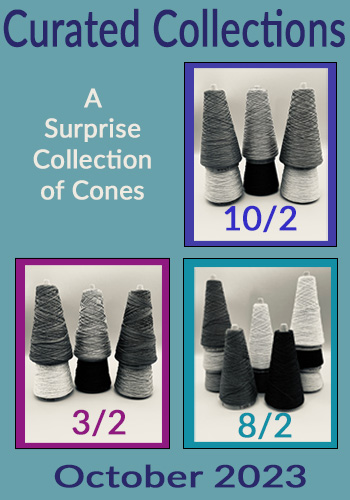 A Curated Collection? What is that? We're glad you asked!
We have assembled a collection of mercerized or unmercerized cotton yarns that will complement your stash of yarn.  You get a special deal on these collections:  We choose the colors, and you reap the rewards of high-quality yarn in a variety of colors at a great price.   These are NOT mill ends or miswound cones.
We are selling the current batch as a special for the month of October in honor of Spinning and Weaving Week. These collections will be on sale the entire month of October, and the sale ends October 31.
If you do not like surprises, please do not order.  Scroll down for more information.
READ MORE