Pantone just released their color of the year for 2022!  This coming year's selection is a brand-new color from Pantone, called Very Peri.  Pantone number 17-3938. Pantone chose this color to describe the courage that encourages personal inventiveness and creativity.  As they say on their website: "PANTONE 17-3938 Very Peri displays a spritely, joyous attitude and dynamic presence that encourages courageous creativity and imaginative expression.  This color encompasses the qualities of the blues, yet at the same time possesses a violet-red undertone."
The draft shown above uses our Tubular Spectrum™ yarns in 5 Purple Blue, Periwinkle, and Violet with 10 Purple Blue creating the windowpanes.
Hello Periwinkle!
We Lunatics were delighted with the choice of Veri Peri, or as we like to think of it:  Periwinkle as this year's color choice.  The purplish blue has been one of our favorites since we created the color in our Tubular Spectrum™ yarns, and we have periwinkle available in many of our yarn lines.  And as we watched the video release of the color of the year, our weaving hearts sang with joy.  As weavers we have the ability to create fabrics with those undertones of red violet.  No woven fabric is just one color…they all have undertones, and now we have a challenge for ourselves!  2022 promises to be a year full of color adventures combining periwinkle with other yarns like verbena, lilac, rose, etc to create "undertones" in our weavings!  It is fun to start a new year pondering what our courageous creativity and imaginations will bring to us in 2022!
As a beginning for our imaginations, we would like to showcase the yarns that we have in stock that evoke this new color.
Please be aware that these are intended as suggestions, NOT definitive choices.  As we all know, colors on the cones look very different from the colors in the fabric. That is part of the magic of weaving, and as we gain experience with color, we learn how to exploit those shifts to get the fabric how we want it.  Please be aware that the colors on your monitor may differ from the real colors, and colors do vary by dye lot.  If you want to see the colors firsthand, we do offer a wide selection of sample cards.  
If you are looking to add the colors to your weaving software, we have the hex colors and RGB numbers available for our Tubular Spectrum Yarns here. And for the Maurice Brassard colors here.
With all of that being said, here are our color choices:

Cotton Yarns:
We have a lovely periwinkle, and we couldn't resist putting in swatches of two colors that would make wonderful undertones.
Periwinkle

Verbena                             Violet
Again, Maurice Brassard has a great periwinkle color, and we added swatches of four undertone colors.
Periwinkle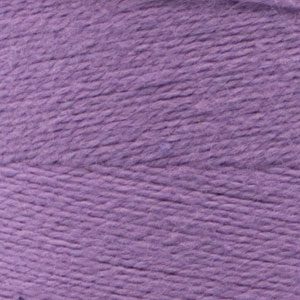 Lilas
Bourgogne

Lavende
Rose Fonce
All of these yarns come with their own undertones.  Mix and match with the solid Maurice Brassard yarns.
Baby Pastel
Lake Combo
Sapphire Combo
Wild Grape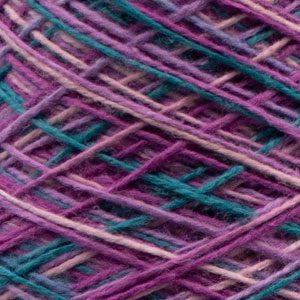 Mixed Berry

Hemp Yarns:
  Periwinkle*

Wool Yarns:
Azalea
Spring Fling
Lavender Blue
Hyacinth
Iris
Violet
Fancy Yarns:

Blue
529 Fancy–Purple, Turquoise
We are excited to see what we all come up with for woven items using the 2022 Veri Peri!
We were thinking of towels as a place to start.  Here is a version of our seaside towel draft using Tubular Spectrum™ mercerized cotton yarn in Periwinkle, Violet, 5 Purple Blue and 10 Purple Blue.  Perhaps we will use the 10/2 sett at 24-28 epi or 5/2 sett at 18 epi.