Project Description:
3 Towels (approximately 17" x 28" (hemmed))
Polychrome Shadow Weave
15 epi, 15 ppi
8 harness
20" wide in reed, 4.5-yard warp
Equipment needed:
8 shaft loom with at least 20" weaving width
2 shuttles, 11 bobbins
10 dent reed
Contents of Kit:
1- 1.5 oz cone 10/2 Tubular Spectrum mercerized cotton yarn: 5 Purple
1- 2 oz cone 5/2 Tubular Spectrum mercerized cotton yarns each: 5 Yellow, 5 Yellow Red, 10 Red, 5 Red Purple, 5 Purple, 5 Purple Blue, 5 Blue, 5 Blue Green, 5 Green, 5 Green Yellow
Our Master Weaver Series highlights the inspiring talents of Master Weavers.  We have worked with these amazing hand-crafters to bring you stunning kits made from high-quality yarns.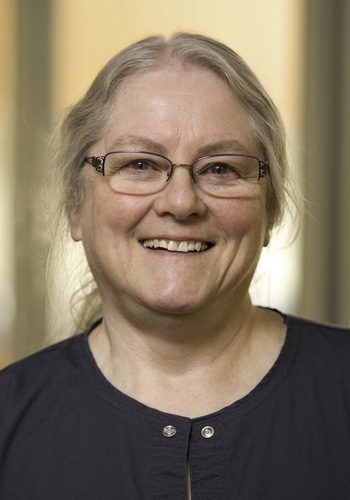 Rebecca Winter designed these amazing towels.  Rebecca is a self-proclaimed color & texture person, who has spent a lot of time learning about the structure of weaving.  In addition to holding two Master Weaver Certificates of Excellence from the Handweaver's Guild of America, in Color-and-Weave Stars and in Shadow Weave, Rebecca also earned a Bachelor's of Fine Arts Degree from Boise State University.  She offers weaving workshops with an emphasis on combining color with structure.  Not only is she an accomplished weaver, teacher, seamstress, quilt artist, bookmaker, but she also happens to be a registered nurse.  Fabric and yarn are ever-present in her life.
For more information on how to care for these yarns, please go to YARN CARE