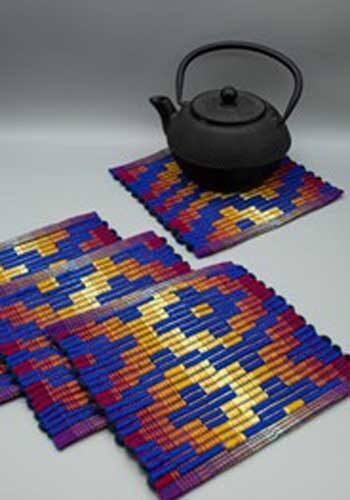 Here are the instructions to make four sizzling hot pads using 3/2 mercerized cotton yarn.  The instructions show you how to make a set of four hot pads or trivets  that simply glows with color. Warm up your kitchen with some sizzle! All on a 4-shaft loom!  Designed by Master Weaver Deanna Deeds.
Choose your favorite colorway below:
READ MORE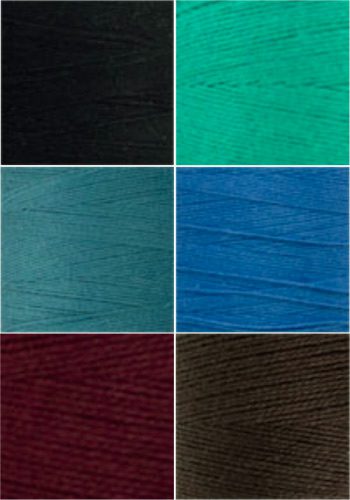 If you want to weave place mats or table runners in Rep weave, this is an ideal thick weft!  It is the thick weft that is used in the Sizzling Hot Pads Kit and the Metamorphic Placemats Kit.
These unmercerized 8/16 cotton yarns are amazing to work with.  The yarn is soft, absorbent, and it comes in a wide range of colors. One cone is enough to weave 5-6 place mats!  We are impressed with the softness of the resulting fabrics. We have also been impressed with the wash fastness of the colors.
We currently have 15 colors in stock, but we can order this yarn in any of the Maurice Brassard colors!  Please let us know if you need another color.
Maurice Brassard color cards are available HERE.
READ MORE