Introducting our Master Weavers!
Mary Berent has been teaching weaving for 40 years and has done extensive production weaving, reproduction coverlets, one of a kind garments and limited edition hand painted scarves.  She has written for Weaver's Magazine, Handwoven, Spindle, Shuttle and Dyepot and Spin-Off.  In 2006 Mary earned the prestigious Certificate of Excellence from the Handweavers Guild of America.  Mary lives in Eagle, Idaho.
Mary is the creator of the beautiful 4- Seasons Towel kits! You can check them out HERE!
Deb lives, weaves and runs her business, dje handwovens in the Bitterroot Valley, nestled in the Rocky Mountains of western Montana. In 2004, Deb achieved the Certificate of Excellence in Handweaving-Level 1, through the Handweaver's Guild of America and in 2011 was recognized by the Montana Arts Council with induction to Montana Circle of American Masters in Folk and Traditional Art.  She has written multiple feature articles for Handwoven and Little Looms magazines. Deb is passionate about teaching about the wonders of weaving and teaches at shops, guilds, regional and national conferences and festivals.
Deb's Master Weaver creation is the gorgeous Hopscotch Runner- Check it out HERE!
Giovanna is the author of "Kumihimo Wire Jewelry," and has written many articles on braiding and weaving.  Her work has been shown in many juried and invitational national and international exhibits.  Selected work has also been reproduced in textile and jewelry books, and can be found in private and museum collections.
Giovanna's work focuses on the exploration of tactile and organic nature of fiber while pushing the boundaries of the expected definition of body adornment and 3D objects.  This is accomplished by actively involving the user through the concept of "transformation" – the idea of actively engaging the user with shaping and transforming the art piece.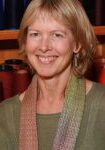 Jennifer Moore holds an MFA in Fibers and specializes in exploring mathematical patterns and musical structures in doubleweave wall hangings. She has exhibited throughout the world, receiving numerous awards for her work, and has been featured in many weaving publications. Jennifer lives in Santa Fe, New Mexico and travels extensively to teach workshops in doubleweave, color and geometric design. Jennifer was invited to teach doubleweave to indigenous Quechua weavers in Peru in 2013, where they are once again excelling in this technique which had been discontinued after the Spanish conquest. She is the author of The Weaver's Studio: Doubleweave, several doubleweave videos and online courses, and numerous articles.
Jennifer created the fabulous Full Spectrum Kit. See it HERE!
Cynthia Newman has an eclectic background in the fiber arts.  She has studied at Gray's School of Art in Aberdeen, Scotland and received a BFA from Oregon State before moving to northeast Oregon where she currently resides.
Cynthia enjoys the contrast between her rural lifestyle and designs influenced by her urban childhood in the San Francisco Bay Area.  Her inspiration comes from modern, industrial design and architecture.  Attracted to repetitive patterns found in large cargo ships, bridges, machines and grain silos, she translates the patterns into her weavings.
She is currently creating abstract wall hangings which focus on light – the light which shines across the surface of water, rivets, concrete and corrugated steel, creating shadows.
Cynthia received Master Weaver Certificate of Excellence from the Handweaver's Guild of America in 2018; recently completed work as a Look Development Textile Designer for a feature film; was awarded Best Technical Excellence for Color Blocks I, II & III in Weaving Guilds of Oregon traveling exhibition in 2018.
Cynthia is the artist behind the wondrous Magical Metamorphosis Napkins- See them HERE!
Rebecca Winter is a self-proclaimed color & texture person, who has spent a lot of time learning about the structure of weaving.  She holds two Master Weaver Certificates of Excellence from the Handweaver's Guild of America, in Color-and-Weave Stars and in Shadow Weave, as well as a Bachelor's of Fine Art Degree from Boise State University.  She offers weaving workshops with an emphasis on combining color with structure.  She is an accomplished weaver, teacher, seamstress, quilt artist, bookmaker, and also happens to be a registered nurse.  Fabric and yarn are ever-present in her life. 
Rebecca is the designer behind the Shadowplay Towel! Check it out HERE!
Deanna comes from a background in physics and aerospace engineering but has been an avid weaver since the late 1980s and in love with fiber since childhood.  Fascinated by the beauty of mathematical relationships that appear and the structures formed from manipulating yarns, she has worked in a variety of weaves, producing art pieces, garments, accessories, and home furnishings. She is a contributing author and technical editor for Handwoven magazine.  She lectures and teaches on the topics of sprang and doup leno and has volunteered teaching weaving at the local senior center.
Deanna created the Sizzling Hot Pads. See them HERE!