The holiday decorations are put away and the days are finally beginning to get longer.  The winter storms are heading out and our looms await.  And as this new year begins, we Lunatics like to look back to our beginnings.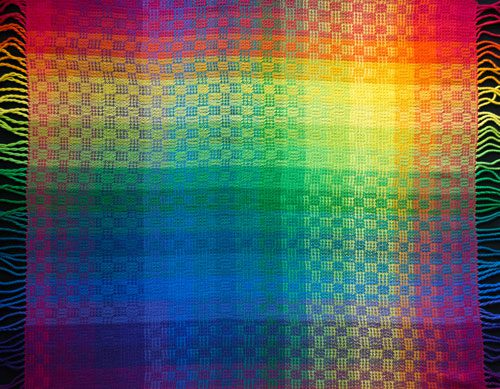 Back to the project that launched Lunatic Fringe Yarns, lo those many  moons ago: the Tubular Spectrum™  Color Gamp kit.  It all began with a desire to weave a color gamp. And then, the realization that a source commercially available yarns in a coherent set of colors in a consistent yarn did not exist.  We headed to the dyepot with mercerized cotton yarn to create our own colors, and soon discovered that other weavers were looking for the same thing. We realized that the Lunatics could be THE source for that coherent set of yarns.  Thus, the beginning of the Tubular Spectrum™.
Now, more than 25 years later, we still love to answer to the question "What is a gamp?".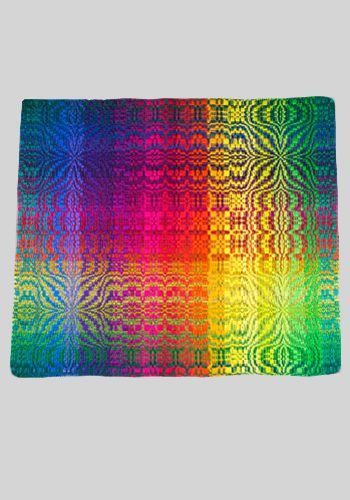 A color gamp is a cloth that contains a set of color stripes in the warp that are crossed by the same set of color stripes in the weft. Weaving a color gamp with the colors you're considering for your project will let you visualize which warp/weft combinations work, and which don't. As we have all learned, just because two yarn colors look good together on the cones, they may not look good together when they are woven into cloth.  And when you weave color gamps in various weave structures, you will see how the colors interact in concert with those weave structures.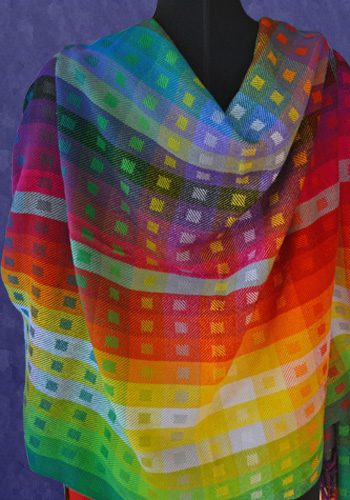 Ultimately, a gamp is a rite of passage for a weaver, an invaluable tool for the rest of your weaving career and what better time to weave one than now in the New Year!