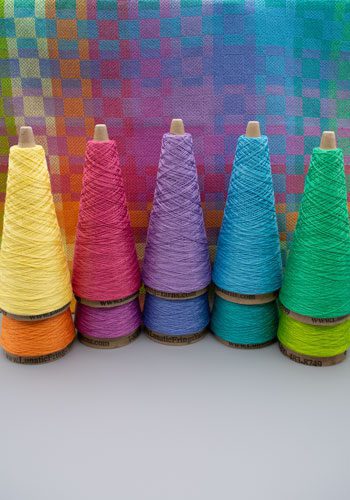 This petite 10 color gamp kit contains ten of our Tubular Spectrum™ colors to weave color gamps! Choose whether you would like to weave using Tints, Brights or Tones.  Available in 20/2, 10/2, 5/2, and 3/2 yarns. 
Gamps are a brilliant way to explore color interactions.  They will help you predict future color interactions and take the guess work out of project planning.
The 3/2 Kits come with instructions for rigid heddle and harness looms.
READ MORE