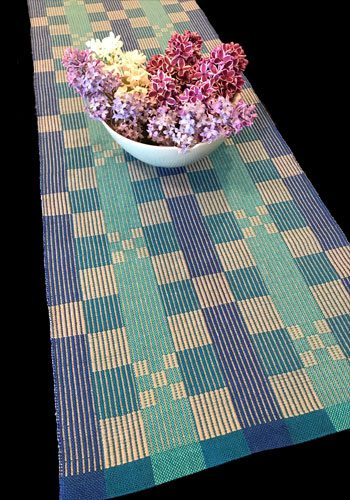 These Hopscotch Table Runners are the first runners in our Master Weaver Series.  Designed by Master Weaver, Deb Essen, these runners use 4 colors of Tubular Spectrum™ to make table runners reminiscent of hopscotch pattern and spring flowers in front of Deb's Grandmother's house.  The summer and winter pattern has a different look on the front and back. It's a fun, quick project to warp up and weave.  The complete instructions are included.
Listen to the Loon! Difficulty level is Intermediate to Advanced (Two fish). This is an Eight harness kit (6 are needed).
If you would like the kit with all the yarn included, click here.
Scroll down for more information.
READ MORE