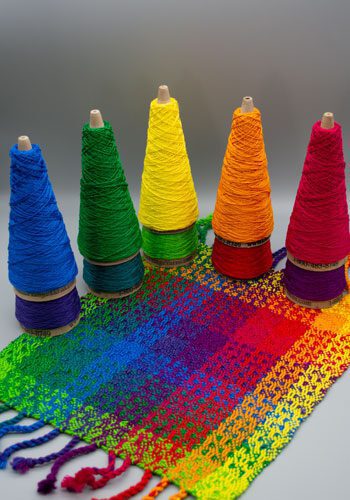 Gamps are a brilliant way to explore color interactions.  They will help you predict future color interactions and take the guess work out of project planning. This set of instructions will guide you through weaving three-four 10 color gamps.   The instructions are for our Bright Tubular Spectrum yarns.  You can substitute any 10 colors of Mercerized cotton yarn that you would like when weaving the gamps.
Available in 20/2, 10/2, 5/2, and 3/2 yarns.  Also available in 3/2 for Rigid Heddle looms.
If you would like the yarn already in a kit, please click here.
READ MORE