These towels are truly works of art! 3 colors of yarn are combined in an 8-harness weave to make 4 fabulous hand towels.  Now available with 4 and 8 shaft instructions!
Scroll down for further information.
READ MORE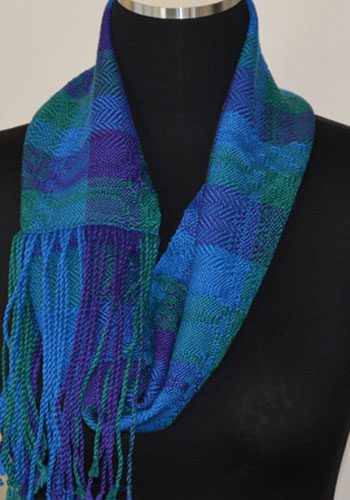 These lovely, lightweight scarves will make you think the fairies have woven them.  When you weave the scarves, you will transform 10/2 cotton yarn into 2 fabulous scarves.  Each scarf is approximately 8″x 72″.  Four colorways to choose from.
Listen to the Loon! Difficulty level for this kit is Intermediate to Advanced (Two fish). This is a Four to Eight harness kit. 
READ MORE