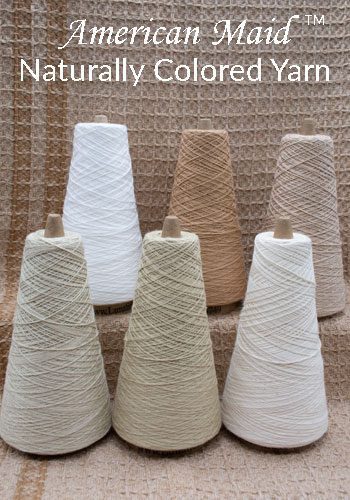 Sustainably grown, colorful cotton yarn straight from American cotton fields to you!  This American made yarn is available in the colors that it is grown in, no dye required!  Available in:  Dark Brown, Light Brown, Dark Green, Light Green, Natural White (the color of "white" cotton before it is bleached) and now Bleached White in 3/2, 8/2, and 10/2.  Additionally, Natural White is also available in 6/2, 12/2 and 20/2*.
To order, choose the yarn color by clicking on the swatches shown below, then choose your yarn size and cone size from the drop down menus.
READ MORE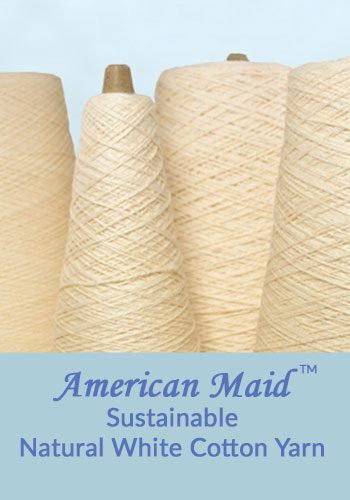 Natural white, sustainably produced, unmercerized cotton yarn.  Perfect for all your soft handwoven items.  Strong enough for warp in any of the sizes, and soft and absorbent for anything you can dream up.  It makes wonderful towels, baby blankets, napkins, or cuddly throws.
*As of 2022, the 20/2 size is only available as a NON-American Made yarn.  The cotton in the 20/2 yarn currently comes from Egypt.  All the other yarn sizes are 100% American Made.
READ MORE