As we start to think about Fall, we are gazing at our lovely wool yarn selection from Jagger Spun.   We received this information from our friends at Jagger Spun, and we wanted to share!
What's the difference between worsted and woolen spun yarns?
It's all in the preparation of the fiber.

All Jagger Spun yarns are worsted spun.
The fibers in a worsted spun yarn are combed to be parallel and uniform before spinning whereas the fiber for woolen-spun yarns are more casually arranged.
Because the fibers are parallel, worsted spun yarns are denser and less airy than woolen spun.  Worsted spun yarns are smoother and have better stitch definition to make your cables and textured stitches pop.  They are also stronger, more durable, and less prone to pilling.
Woolen spun yarns will bloom more after washing and are lighter and airier.
One method is not better or worse than the other – just different.  Both woolen and worsted spinning methods make beautiful yarns. 
Want to try out some wonderful wool yarns?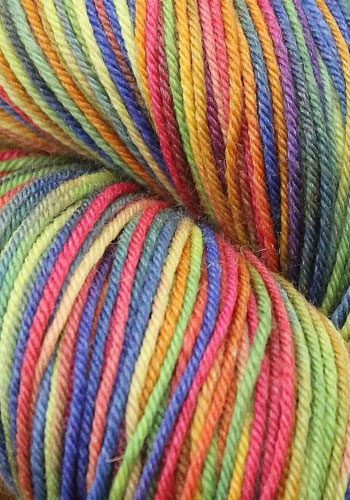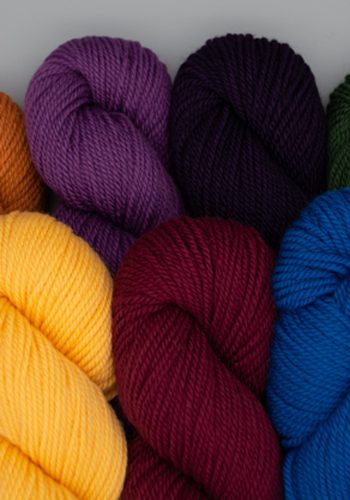 Thank you Jagger Spun for the information!