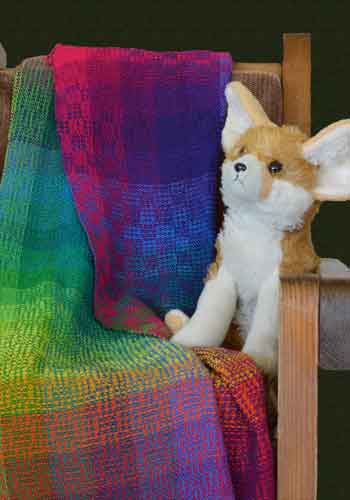 Color gamps are a brilliant way to explore color interactions.  They will help you predict future color interactions and take the guess work out of project planning.  This kit contains the original twenty Tubular Spectrum™ bright and brilliant colors and includes instructions to weave color gamps!
Listen to the Loon! Difficulty level for this kit is Beginner to Intermediate (One fish). This is a Four to Eight harness kit.  The 3/2 size yarn also has instructions for making gamps on the rigid heddle loom.
Scroll down for more information.
READ MORE