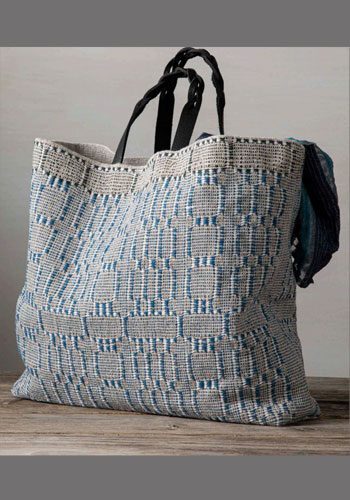 This classic bag is a beautiful 8-shaft project!
We have assembled the yarns to make Krista Richey's Hemp Bag Bliss as shown in the January/February 2021 edition of Handwoven Magazine from Long Thread Media.  You will find the instructions on page 50. If you do not have a current subscription, you can purchase a copy of the magazine here: Handwoven Magazine
 You can see all the colors of hemp here if you wish to choose additional colors.
READ MORE
The brightly colored Cricket Loom Bag makes your Cricket convenient to carry. The beautiful bags are made from fabric woven and sewn by weavers with the Mayan Hands project.  Made from 100% unmercerized cotton yarn.  A wonderful project to support.  And the bags are durable, and have lots of room for accessories.
READ MORE