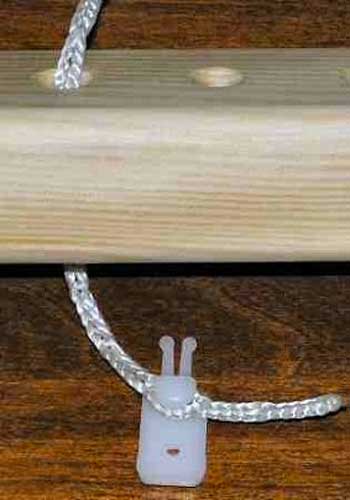 Use these anchor pins and/or arrow pegs with Texsolv cord.  Texsolv cord is strong and with equally spaced 'eyes' or 'button holes' obtaining consistent lengths is a snap. The use of the arrow peg or anchor pin is a further refinement making tie up and use of the cord even easier.
Both arrow pegs and anchor pins are available in bags of 25.
READ MORE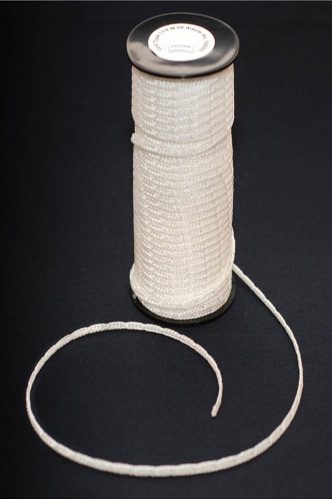 Texsolv is a polyester loop cord comprised of a continuous string of " button holes" which can be threaded in and around various loom pieces and secured by looping through itself or with either of the two styles of pegs: arrow or anchor. Most tie-ups require only the light loop cord as it has a breaking strength of 180 pounds!  Sold by the foot.
READ MORE