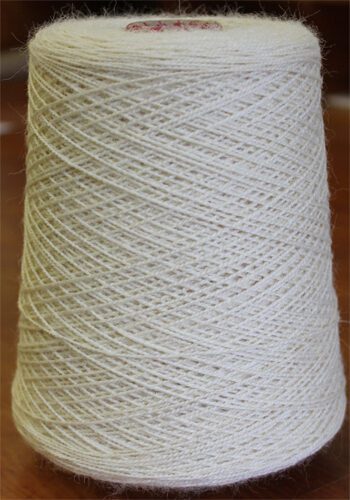 This wool warp yarn is wonderful for rugs or tapestry. A tight twist on the single ply and firm twist when plying makes this 100% wool rug warp incredibly strong.  It also has a slight "fuzziness" that provides a wonderful grip for your weft yarns. Made from by JaggerSpun from New Zealand Wool.
Comes on 1 lb cones or by the oz, and is available in Natural White.  If you wish to purchase by the oz, please indicate the number ounces you would like for us to wind onto a cone for you in the quantity selection box.  Scroll down for more information.
READ MORE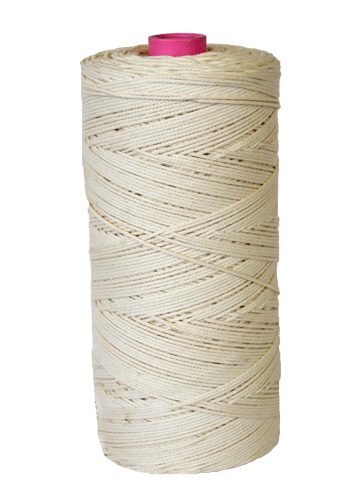 This 100% unmercerized cotton seine twine is ideal for high tension warps.  Especially Rug warps and Tapestry Warps.  There is very little stretch in this yarn, the tight twist makes the yarn very strong, and it wears like iron.  The natural color is an economical choice for warp in weft faced projects where the warp will be covered by a colorful weft.
READ MORE