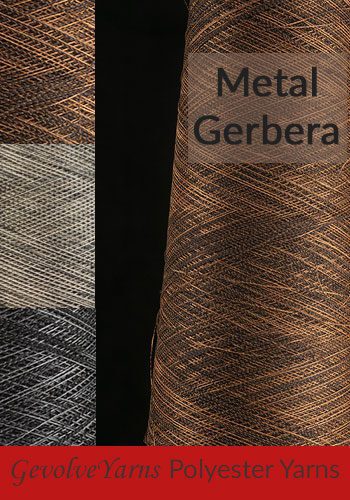 This is a nice, thin, shiny yarn.  As a polyester yarn, it is a good yarn to use in crimp cloth.  The colors will combine beautifully with lots of other yarns.  It is very similar to Metal verbena yarn.
Available on 1oz cones.  Approximately 1,000 yards per oz.
Scroll down for more information.
READ MORE