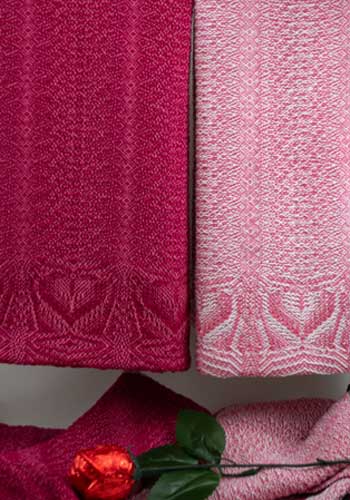 You're going to fall in LOVE with these towels!
Weave four beautiful heart towels on your 8-shaft loom.  The advancing twill pattern provides the heart borders, and then the body of the towel is woven with a fancy twill that creates a "sweet" texture.  We have included yarn and instructions to make two pink towels and two red towels using our 10/2 Tubular Spectrum™ yarns.  The finished sizes of the towels are approximately 16" x 24".
Heart pattern from Weaver's Design Collection Twill Thrills page 52-54.  The heart pattern was originally designed by Kim Marie Bunke for Weaver's Magazine.
Oh, the heart's desire!
READ MORE