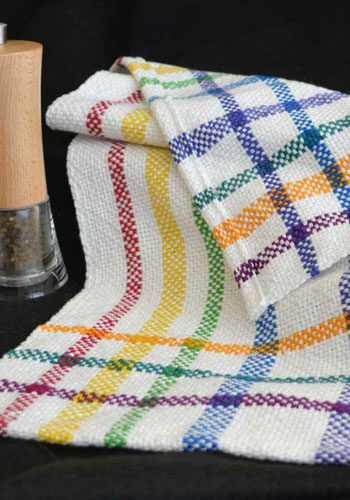 Want a Color Gamp that is both functional and beautiful?  This is it! Finished towels are approximately 12.5" x 24". The 5/2 yarn is doubled in each dent and doubled when weaving to make a balanced basket weave structure.
You can find instructions for the 4 towel variation HERE
To view more pictures or to purchase the kit, click HERE!
READ MORE