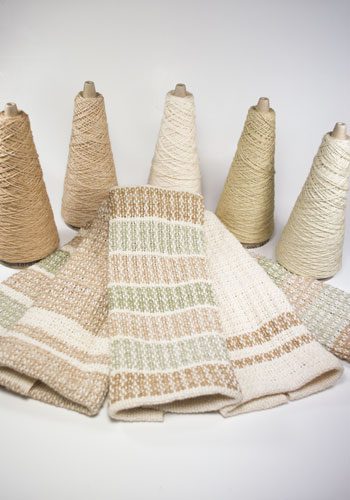 Looking for a quick project to make for gifts or to give yourself a little indulgence?  How about everything you need to make ten soft washcloths?  We have included instructions to make these washcloths on either a rigid heddle loom or a 4-shaft loom.  The washcloths are made with natural white as the warp and all five colors for the weft. The finished sizes of the washcloths are approximately 10" x 10".   This kit comes with all the yarn you will need to make 10 washcloths.
Listen to the Loon! Difficulty level is Beginner to Intermediate (One fish). This is a two to four harness kit.
READ MORE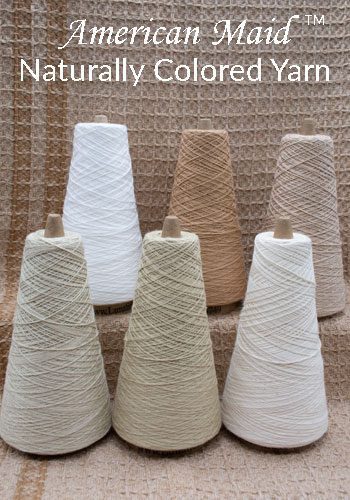 Sustainably grown, colorful cotton yarn straight from American cotton fields to you!  This American made yarn is available in the colors that it is grown in, no dye required!  Available in:  Dark Brown, Light Brown, Dark Green, Light Green, Natural White (the color of "white" cotton before it is bleached) and now Bleached White in 3/2, 8/2, and 10/2.  Additionally, Natural White is also available in 6/2, 12/2 and 20/2*.
To order, choose the yarn color by clicking on the swatches shown below, then choose your yarn size and cone size from the drop down menus.
READ MORE