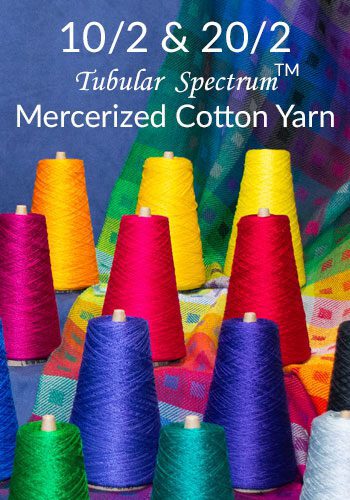 Tubular Spectrum™ yarns are 100% mercerized cotton yarns, available in 45 vivid, intense and very color fast colors.  The yarns will withstand years of washing and will keep your handwoven treasures looking bright and colorful!   In order to view the colors on the cones and to purchase the yarns, please select the cone size and the weight of yarn from the drop down menus, and then the yarn color by clicking on the color swatches shown below.
This page has 10/2 and 20/2 weight yarns.  If you would like to use 3/2 or 5/2 weight yarn, please click here.
Scroll down for more information.
READ MORE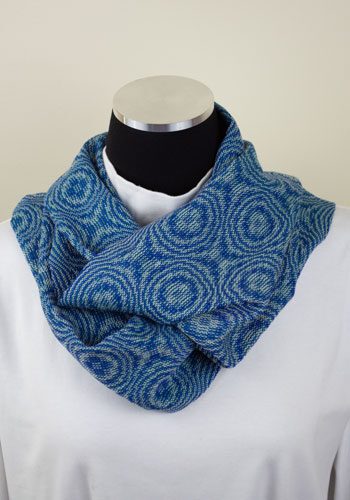 Mmmm…Woven pie!  Using a 4-shaft loom and a combination of 10/2 and 20/2 Tubular Spectrum™ Mercerized cotton yarn, these scrumptious, drapey scarves are woven with perfect pie shaped motifs.  The two different scarves are created by changing only the weft color.  And with the 20/2 weft, the scarves have a wonderful iridescence.  All on 4 shafts and woven with a single shuttle.  The kit contains all the yarn you need to make both scarves.
Scarves designed and woven by Mary Berent.
READ MORE