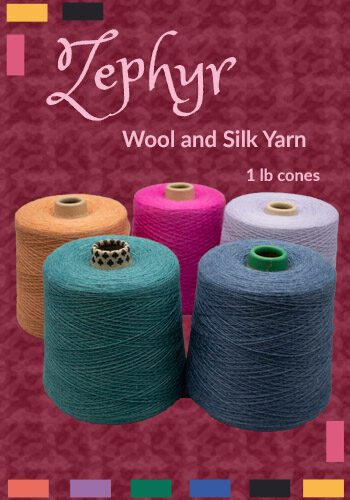 This luscious yarn combines the beauty of silk with the warmth of wool to produce a yarn that is lightweight and lustrous.  We currently stock it in 2/18 weight yarn.  All colors are available on 1 lb cones, approximately 5,040 yards per pound.
Is a full pound too much? You can also purchase Zephyr by the ounce HERE!
Please note that you may need to wait 2 weeks for delivery on these 1 lb cones.  Scroll down for more information.
READ MORE