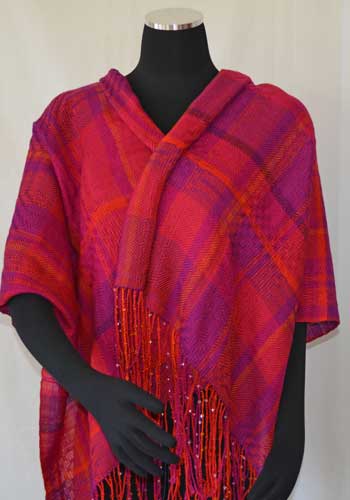 The Sett Fiesta Runner and Shawl is an exploration of asymmetry and using 10/2 mercerized cotton to achieve very different fabrics on the same warp.  You can weave both a beautiful, stable table runner (sett at 30 epi) and a soft, drapable shawl (sett at 20 epi) using the same warp set up and threading.  You will need to resley the reed between the runner and shawl.
Designed by Lunatics Katzy Luhring, Michele Belson and Mary Berent.  Originally published in Handwoven in the May/June 2014 issue (please see the issue for the full blown instructions).  This set of instructions will help you to make one shawl and one runner.
READ MORE
This is a high quality Kumihimo disk to hold in your hand.  It is lightweight and very durable.  Recommended by Giovanna Imperia, the author of "Kumihimo Wire Jewelry", and one of our Master Weavers.
READ MORE