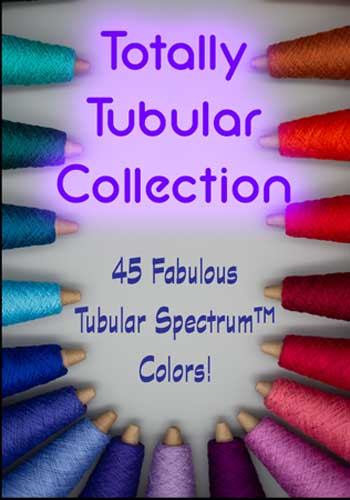 The whole enchilada! Get all of our brilliant Tubular Spectrum yarns in one breathtaking kit!
45 of the finest mercerized cotton yarns combining our original 20 bright colors, 17 tints and tones with 5 shades of gray, black,white and natural.
Oh the fun that can be woven with the colors you're craving for!
Please scroll down for more information.
READ MORE