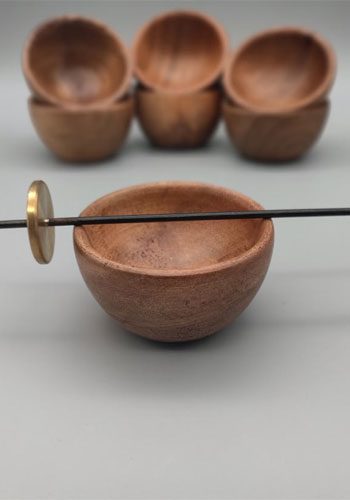 This is the perfect addition to your Tahkli spindle!
The Tahkli is commonly known as a support spindle because a bowl is used to support the spindle as it spins.
Lightweight and portable, this hardwood hand lathed bowl goes anywhere you want to spin and protects yourself and your furniture from sharp spindle points. (Also, your spindle can turn more quickly since there is less friction!
READ MORE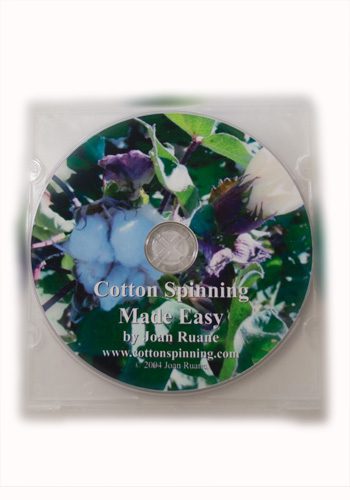 Joan Ruane is an amazing teacher, and she can teach you how easy it is to spin cotton. Really. She travels around the country teaching how easy and fun it is to spin this wonderful fiber. These DVDs are available for spinners to learn at home just how easy it is to spin cotton. Great for Guild Libraries too!
READ MORE