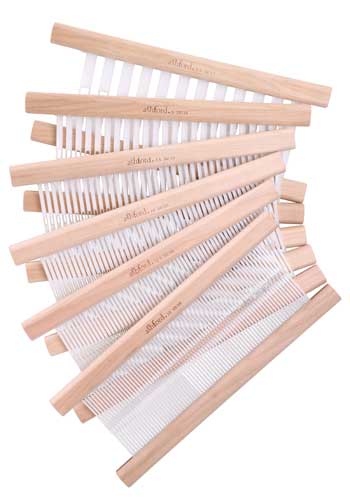 These are an essential item for your rigid heddle loom.  If you want to weave with assorted sizes of yarns, you will need additional reeds to go with your Rigid Heddle, SampleIt, and Knitter's Looms.  Made from the same sustainably sourced hardwood as the Ashford looms, and from strong durable nylon.  Available in 2.5, 5, 7.5, 10, 12.5, 15 dents per inch (dpi).
Please note that we do have a good selection of reeds in stock, but some items will need to be ordered prior to shipping.  We are usually able to ship within 1-2 weeks.
READ MORE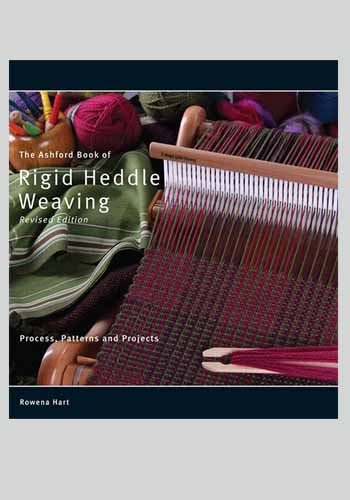 This delightful book by Rowena Hart is a great guide for brand new and experienced rigid heddle weavers alike.  New weavers will be amazed at how quick and easy it is to create using a rigid heddle loom, and experienced weavers will enjoy finding new directions.  Instructions are given specifically for Ashford Knitters loom and SampleIt looms, but will work with any rigid heddle loom.
READ MORE