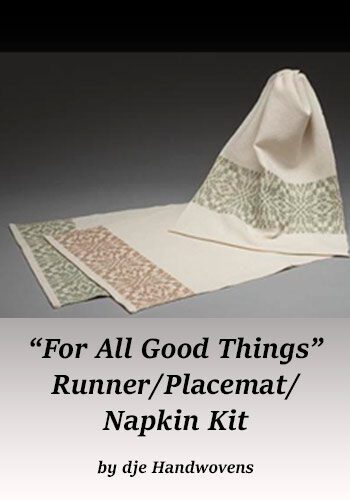 This overshot name draft kit by dje Handwovens uses our very own American Maid™ natural color cotton yarns.
The natural color green or golden tan cottons used for the pattern get darker with washing! Warp length allows for 20″ thrum waste plus allowances for take-up, tie on. Maximum weaving length is 76″. Finished width: 13″
Kit makes either 4 placemats (13″ wide x 16.5″ Long) or 4 towels or one 72″ long runner—or any combination you decide!
READ MORE