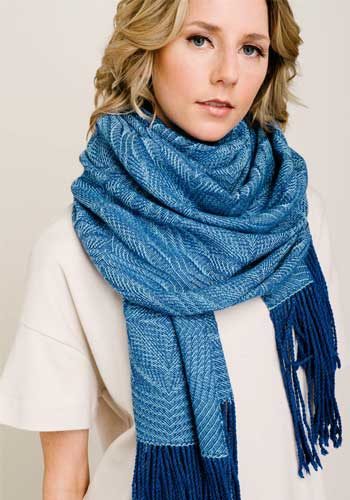 We have assembled the yarns to make Mary Berent's Advancing Blues Shawl as shown in Handwoven's Lookbook:  Loom Theory:  8-shaft Shawl Collection 2019 from Long Thread Media.  We have collected the Zephyr yarns you will need to make the shawl…you will need to purchase the instructions from Long Thread Media. Click Here for the instructions:  Loom Theory: 8-shaft Shawl Collection 2019 from Long Thread Media.  The instructions as written make 1 shawl.  We have assembled the yarn for either 1 or 2 shawls.
Photos by Caleb Dane – Good Folk Photography, courtesy of Long Thread Media.
READ MORE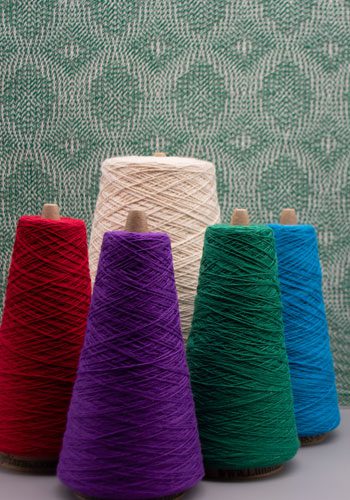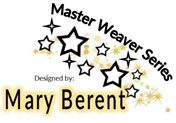 Bring the colors of the seasons into your home!  A different kit for each season: Spring, Summer, Fall, and Winter.  Each kit will weave 4 distinct towels in the colors of the season.  4 colors, 4 treadlings using the same draft, so no need to rethread to create 4 entirely different towels.
We have paired our luscious American Maid™ Natural White Cotton yarn with a carefully curated collection of 4 colors of Maurice Brassard cotton yarns.  With each kit, you can create 4 stunning towels.  These towels will bring a burst of color to your kitchen or bath!
This kit is part of our Master Weaver series…designed by Mary Berent.
READ MORE