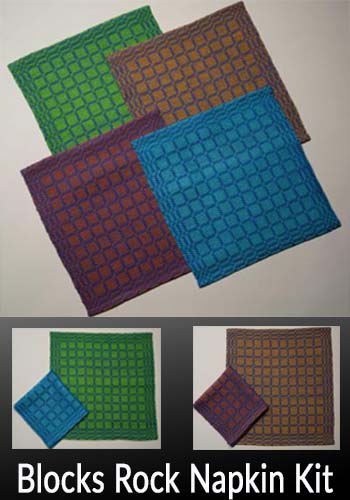 Turned twill blocks rock in these napkins – as in rock between 3/1 and 1/3 twill blocks! A fun, fast weave with easy to remember treadling creates 4 napkins on one warp, but in different colors! Featuring 5/2 Tubular Spectrum™ mercerized cotton in 3 colorways.  This is a DJE Handwovens kit and includes a prewound warp.
Combo #1-ALL: 1 napkin in each color.
Combo #2-WARM: 2 napkins in Gold and 2 napkins in Copper.
Combo #3-COOL: 2 napkins in Teal, 2 napkins in Lime.
Scroll down for more information.
READ MORE