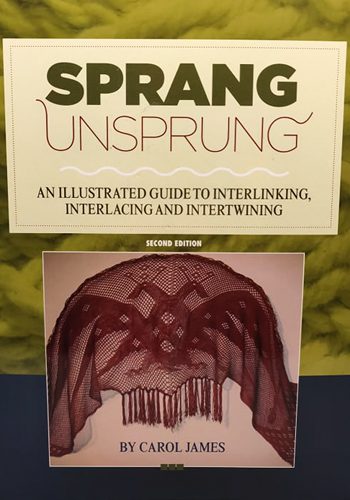 An Illustrated Guide to Interlinking, Interlacing and Intertwining.
The companion volume to Fingerweaving Untangled, Sprang Unsprung by Carol James introduces her readers to to the ancient art of free-end interlinking ("unsprung") and the classic sprang techniques of weaving including interlacing and intertwining.
As flexible as knitting and much quicker, let Sprang be your next yarn challenge!
READ MORE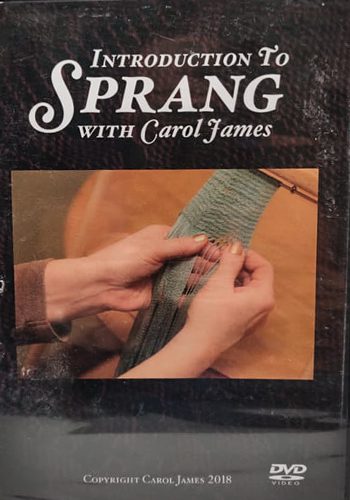 Sprang is one of the oldest textile techniques. Unlike in weaving, no weft is used. The warps themselves are used for the interlacement! In fact, it is classified as braiding, but still gives wonderfully wide and stretchy cloth – ideal for use in comfortable clothing that allows free motion.
READ MORE