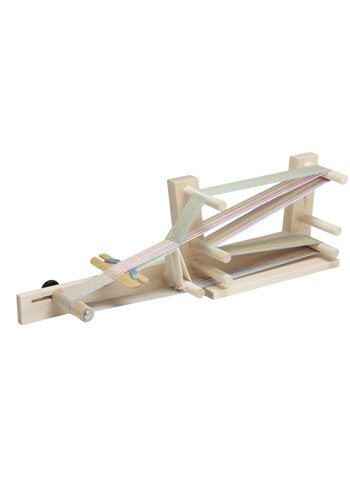 For warp-faced braids and bands and is perfect for our 3/2 Tubular Spectrum Yarns!
This loom from Schacht is designed to create long, very strong braids. Weave intricate patterns and embellish with different types of yarns, beads, and colors. Make trims, tassels, bands, straps, chokers, dog leads, and more. Made from Maple hardwood and strongly constructed, this loom will last the test of time! The warp tension can be adjusted with the adjustable tension peg. Compact size for portability and easy storage. Belt shuttle and a booklet with set up and weaving directions are included.  Loom is made of unfinished wood.
– Very portable
– Strong design for high tension warps
– Tension adjustment
Scroll down for more information.
READ MORE