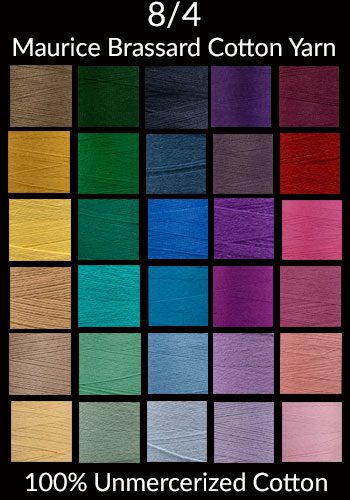 This 100% cotton Rug Warp is a timeless favorite for rag rugs, Repp weave rugs, and placemats.  It is a wonderfully stable warp yarn because of its tight twist and low elasticity.  This yarn comes in a wide range of colors for you to match to your fabric strips or create a rainbow across the warp.  Available on 8 oz tubes with approximately 840 yards per tube (1680 yards per pound).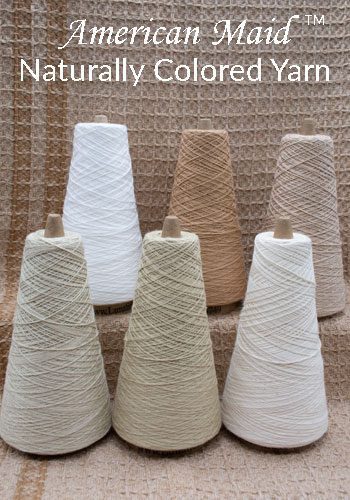 Sustainably grown, colorful cotton yarn straight from American cotton fields to you!  This American made yarn is available in the colors that it is grown in, no dye required!  Available in:  Dark Brown, Light Brown, Dark Green, Light Green, Natural White (the color of "white" cotton before it is bleached) and now Bleached White in 3/2, 8/2, and 10/2.  Additionally, Natural White is also available in 6/2, 12/2 and 20/2*. Click here for the additional sizes of Natural White.
To order, choose the yarn color by clicking on the swatches shown below, then choose your yarn size and cone size from the drop down menus.
READ MORE