Need to add extra inserted eye heddles to your Loom?  We've got you covered!  Package includes 100 heddles.
9.5″ is the standard size for all Schacht looms since 2014.  These are the original inserted eye heddles from Schacht.
We now also carry 10.5″ and 12.5″ twisted eye heddles for other looms.
READ MORE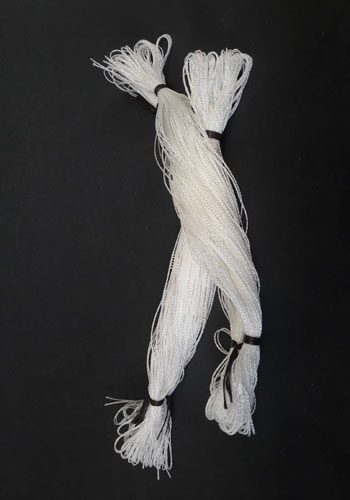 Tired of noisy, heavy harnesses?  Use these Texsolv heddles from Schacht Spindle Company to make your harnesses significantly lighter.  You can also have more heddles on each harness than with the inserted eye heddles.  Heddles do not stretch and slide easily on harnesses. Open construction of heddles facilitates threading and eliminates friction on warp.  Sold in bundles of 100 heddles.
READ MORE