Sprang is an ancient textile technique and Carol James is it's master!  This is a self published booklet of Sprang Lace Patterns.  The patterns in this book are from motifs that Carol has found in museums across North America and Europe.
READ MORE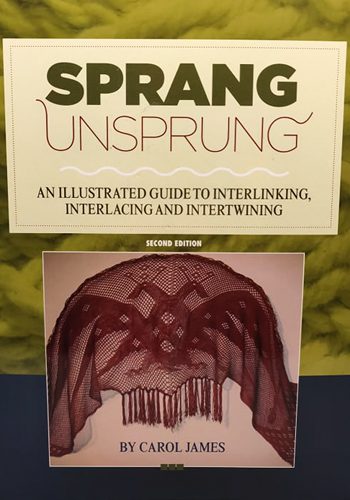 An Illustrated Guide to Interlinking, Interlacing and Intertwining.
The companion volume to Fingerweaving Untangled, Sprang Unsprung by Carol James introduces her readers to to the ancient art of free-end interlinking ("unsprung") and the classic sprang techniques of weaving including interlacing and intertwining.
As flexible as knitting and much quicker, let Sprang be your next yarn challenge!
READ MORE