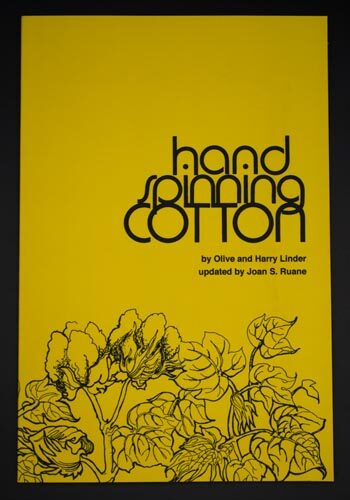 Olive and Harry Linder were early advocates for hand spinning cotton.  They wrote this book in the 1970s, at a time when no other books on cotton were available.  Joan Ruane and Irene Schmoller were some of their early students, and Joan has updated the original book and created this revised edition.   From preparation of the cotton, spinning techniques, dyeing and weaving your handspun yarn is included in this version.
READ MORE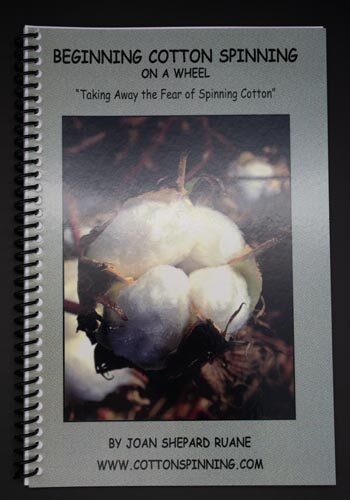 This book is written for beginners who want to learn how to spin cotton using a spinning wheel.  It is also for cotton spinners who want to know how other cotton spinners spin cotton and perhaps learn a few new things about cotton and cotton spinning.  Joan Ruane is an amazing spinner who has dedicated many years to making cotton spinning easy and fun for handspinners.
If you would like to see Joan in action, we do have her DVD's on cotton spinning.
READ MORE