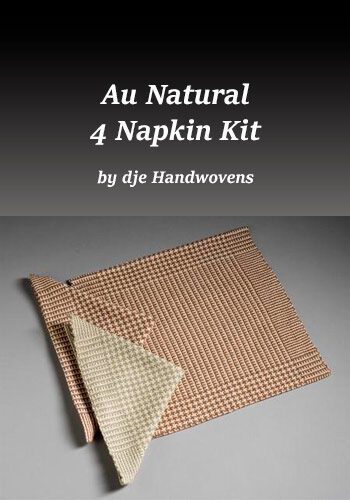 The newest member of the "Au Natural" kits line from DJE Handwovens–a set of 4 napkins. This kit again features the soft American Maid cotton yarns.  There is enough yarn for 4 napkins or 2 towels.
​The napkins have 2 color and weave patterns-one for the border and one for the body. Instructions are included to change the combinations.
Two colorways: Natural/Brown and Natural/Green.
READ MORE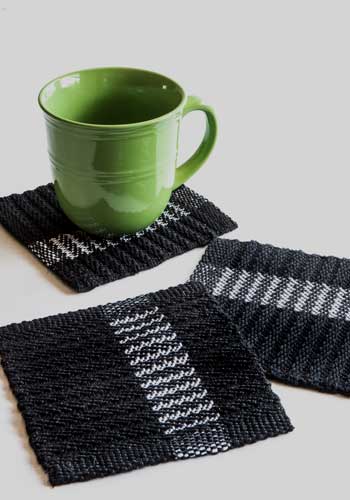 As a result of the annual challenge by the Southern California Handweaver's Guild of "Fowl", the concept of our Loon Mug Rugs was hatched.  The stripes are intended to look like the neck stripes on the summer plumage of the common loon. The mug rugs shown are woven with 3/2 mercerized cotton yarn using the 5-shaft satin pattern.  When washed, the fabric has very satisfying ridges.  The 4-shaft draft will produce a flat mug rug with equally interesting color stripes with the twill stripes. Design created by Michele Belson.
READ MORE