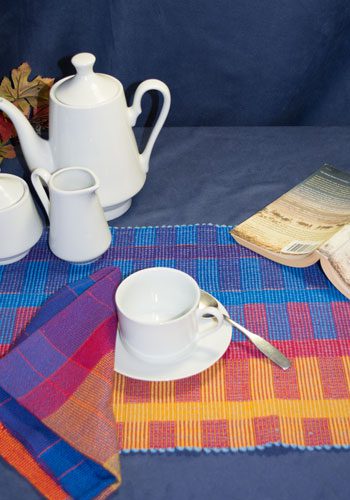 Weave a set of 4 placemats and 4 napkins and a dishtowel with one loom setup!  Weave the napkins and towels in plain weave, twill, or block weaves and then resley your loom for the rep weave placemats.  We got our inspiration for the rep mats from Joanne Tallarovic's wonderful book: Rep Weave and Beyond. Interweave Press, 2004
READ MORE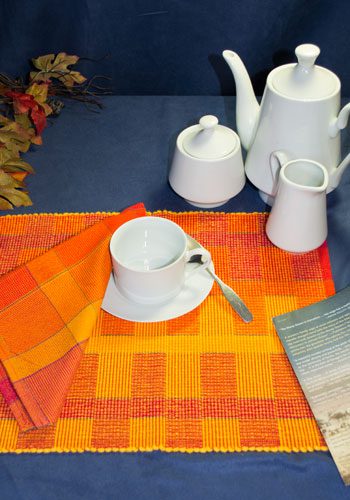 Weave a whole set for your table with one loom set up!  Create 4 placemats and 4 napkins as well as a dishtowel.  The placemats are woven in rep weave, and the napkins and towels can be woven in plain weave, twill, or block weaves.  All you have to do after weaving the napkins and towels is to resley your loom to narrow the warp for the placemats. You can weave these on 2, 4, or 8+ harness looms.  Available in 4 colorways.
Listen to the Loon! Difficulty level for this kit is Intermediate to Advanced (Two fish). Instructions included for 4-8 shaft looms.  Can be woven on a 2 harness loom if desired.
Scroll down for more information.
READ MORE