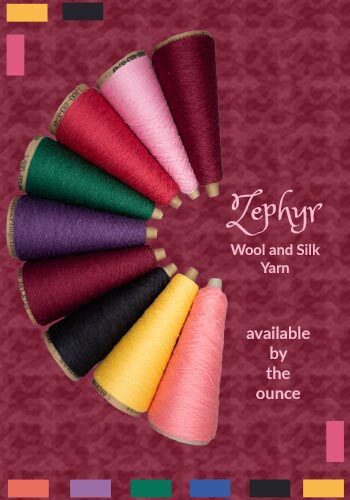 By the ounce- one, two or more ounces at a time. Don't need a full pound? Then this is exactly what you've been waiting for!
This luscious yarn combines the beauty of silk with the warmth of wool to produce a yarn that is lightweight and lustrous.  We currently stock it in 2/18 weight yarn. Approximately 315 yards per ounce. (Approximately 5,040 yards per pound)
(Still want a full lb (16 oz)? You can get a great deal right HERE!)
Scroll down for more information.
READ MORE