Are you joining the "From Dull to Brilliant" weave along with the Handweaving Academy?  They have designed two colorways that they will be using in the weave-along, and we have collected the 8/2 unmercerized yarns in convenient collections.  Choose your colorway and choose whether you want 1.5 oz cones or 8 oz cones.  We have the collections in stock and are ready to ship.
If you would like to add additional colors of 8/2 yarns, click here for more options.
Scroll down for more information about the yarn collections.
READ MORE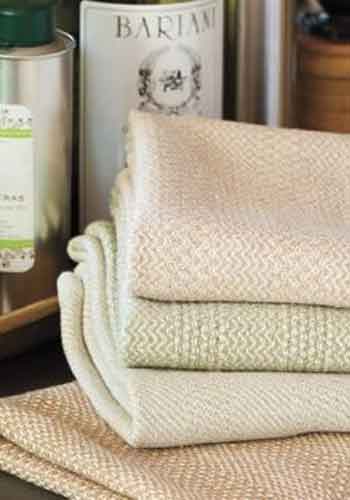 Weave with a Peaceful Rhythm.  This Yarn Collection contains all the yarns you need to make the 4 towels originally designed by Sarah Jackson.
Listen to the Loon! Difficulty level for this kit is Beginner to Intermediate (One fish). This is a Four harness kit. Pattern is in Handwoven May/June 2014.  If you don't have the magazine issue, you can purchase it here.
READ MORE