Hemp is a sustainable and environmentally friendly yarn.  Use this 2 ply tow hemp yarn to weave a multitude of handwoven items:  for example hand towels, bath towels with a spa feel or blankets.  Tow yarn is spun from the shorter fibers created during the milling process of line spun yarn.  As a result of using the shorter fibers, the yarn is softer and fuzzier. This yarn is a 10N/2 Natural Color yarn, with approximately 2,650 yards per pound. Sold on 1 lb cones.
IF YOU ARE LOOKING FOR THE "TOW HEMP" YARN FOR THE TURNING AUTUMN TOWELS SHOWN IN HANDWOVEN MAGAZINE, THE ACTUAL YARN THAT CYNTHIA NEWMAN USED IS 2-PLY HEMP YARN AND YOU CAN CLICK HERE TO GO TO THAT PAGE.  OR, WE SELL THE YARNS AS A COLLECTION.  CLICK HERE TO SEE THE COLLECTION.
READ MORE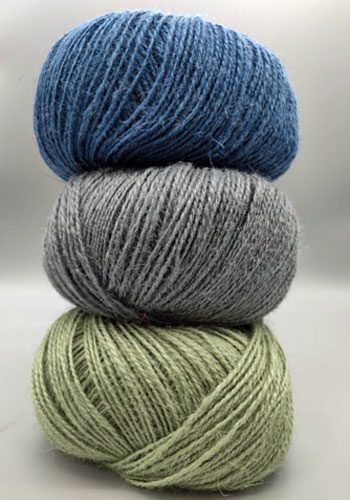 This hemp yarn arrives to you soft, and becomes softer with each wash!
Superior strength and durability, easy to handle, doesn't fall apart or shed, machine washable and tumble dry low, 100% hemp in a variety of beautiful colors! What more could you possibly want from a hemp yarn? Oh, how about that it is fast-growing and with a small carbon footprint, this natural fiber is easy on the environment.
Java Hemp Yarns comes in a big 100 g ball containing 219 yards.  Approximately 1000 yards per lb.
READ MORE