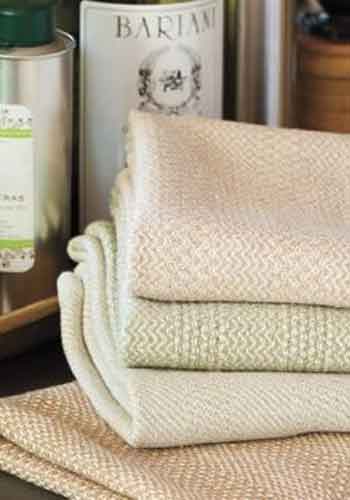 Weave with a Peaceful Rhythm.  This Yarn Collection contains all the yarns you need to make the 4 towels originally designed by Sarah Jackson.
Listen to the Loon! Difficulty level for this kit is Beginner to Intermediate (One fish). This is a Four harness kit. Pattern is in Handwoven May/June 2014.  If you don't have the magazine issue, you can purchase it here.
READ MORE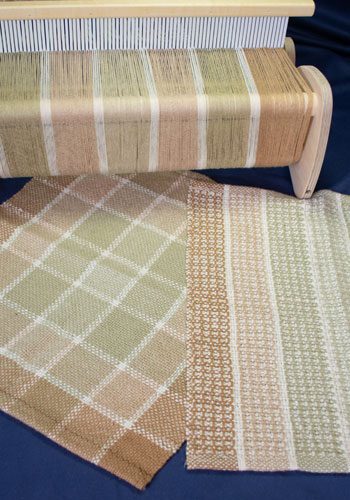 Have a sample of the finest American Maid™, Naturally Colored Cotton Yarns.  All of the yarns are made from colors of cotton that come straight from the plant.  Add some baking soda to your wash water and watch the colors deepen.  All samplers come with 1.5 oz cones of natural white, dark brown, light brown, dark green, light green and bleached white yarns.  There is enough yarn to weave a couple napkins, or add a cone of white to the sampler kit, and weave a towel in each of the 5 colors of yarn! Instructions for specific projects are not included in the sampler, but we do have instructions available.  Click here for more information.
Scroll down for more information about the yarns included in the sampler.
READ MORE